About
Aleksandr is a social visionary.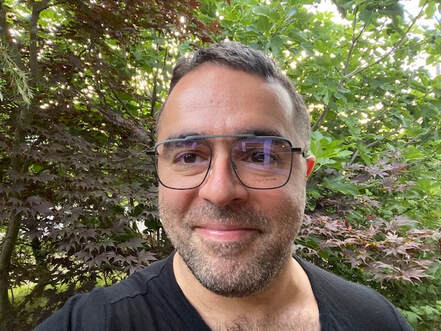 I believe that our life challenges and agonies contain the potential to transform our everyday lives and the world around us. This worldview cultivated from my life experience, my love for people, and my reverence and trust for the flow of nature is what I bring to my work with people in the different areas of working with human potential.
​​

​My life experience of being on the margins of cultural norms, as a gay, feeling man, growing up in the former Soviet Republic of Georgia, family heritage of Armenian Genocide, and being a bicultural immigrant to the US at age 16, inform my worldview that the most challenging of life's experiences have the potential for connecting us with the wisdom in the unpredictable flow of nature, finding our life's deepest purpose, and harnessing personal power and our unique gifts.
​​​
​
I am a certified international process oriented conflict facilitator, therapist and trainer,
a licensed clinical social worker and supervisor,
and a ACC/icf certified coach and organizational consultant. I have been facilitating inner, relationship, and group conflict and change, community building and transformation for the last 10 years. I am based in Portland, Oregon and work with people from all around the globe.
​